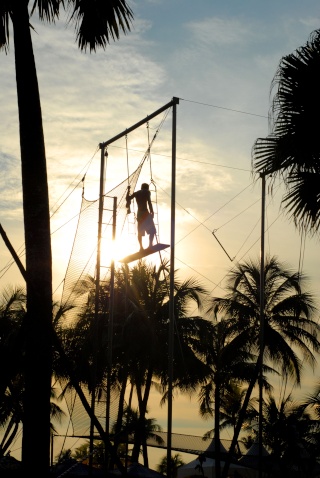 (came up with a random subject title. DON'T ASK. haha.)
Hey guys.
so i went for a church camp at sentosa not too long ago. it was about 6 plus, the sun was setting. i saw a girl do some fantastic gymnastic swinging thing. she fell and this guy was up next. he was kinda taking really long to get ready. kinda had to go so i just took a quick shot.
it looks kinda messy. like the trees (esp the big coconut tree trunk on the left) and the frilly leaves and the wires and the netting.. i'm just leaving it like this cos i don't know what to do about it. some help here. thanks in advance!